At Enzo's we combine great atmosphere, exceptional service, with authentic Italian cuisine all made in house to create the perfect setting for your next social or corporate event. Our spacious, beautiful banquet room and stunning connected patio offer a variety of options to create a very memorable experience for any event.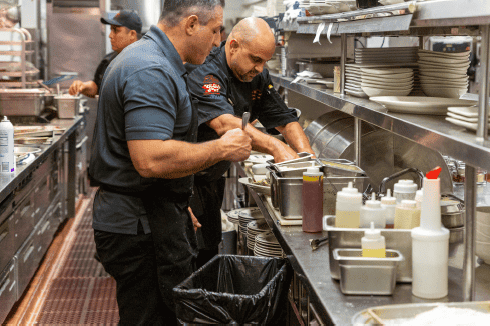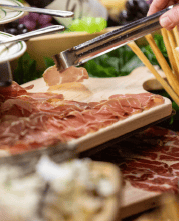 Enzo's in Rancho Mirage banquet room lends itself to all types of setup for every occasion. Enjoy your business meeting in a private room, fully equipped with Audio-Visual, HDMI connection, WiFi access, and on-site technical support.
Allow our Chef's to customize your lunch, dinner or reception menu that fits right in with your function. You Choose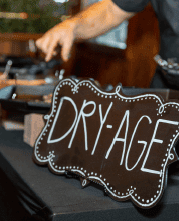 -Working-Lunch
-Social-Lunch
-Corporate Dinner Meeting Award Dinner
-Rehearsal Dinner
-Weddings
-Social-Hour
-Reception
-Action Station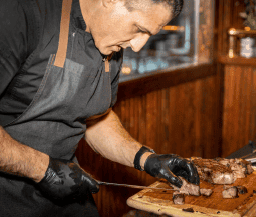 CREATIVE EVENTS
BE A CHEF FOR THE DAY
Plan an interactive event with our Chef's, at our location.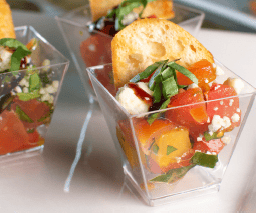 Cooking Demos
Gnocchi Class
Ravioli Making Class Tiramisu
Cannoli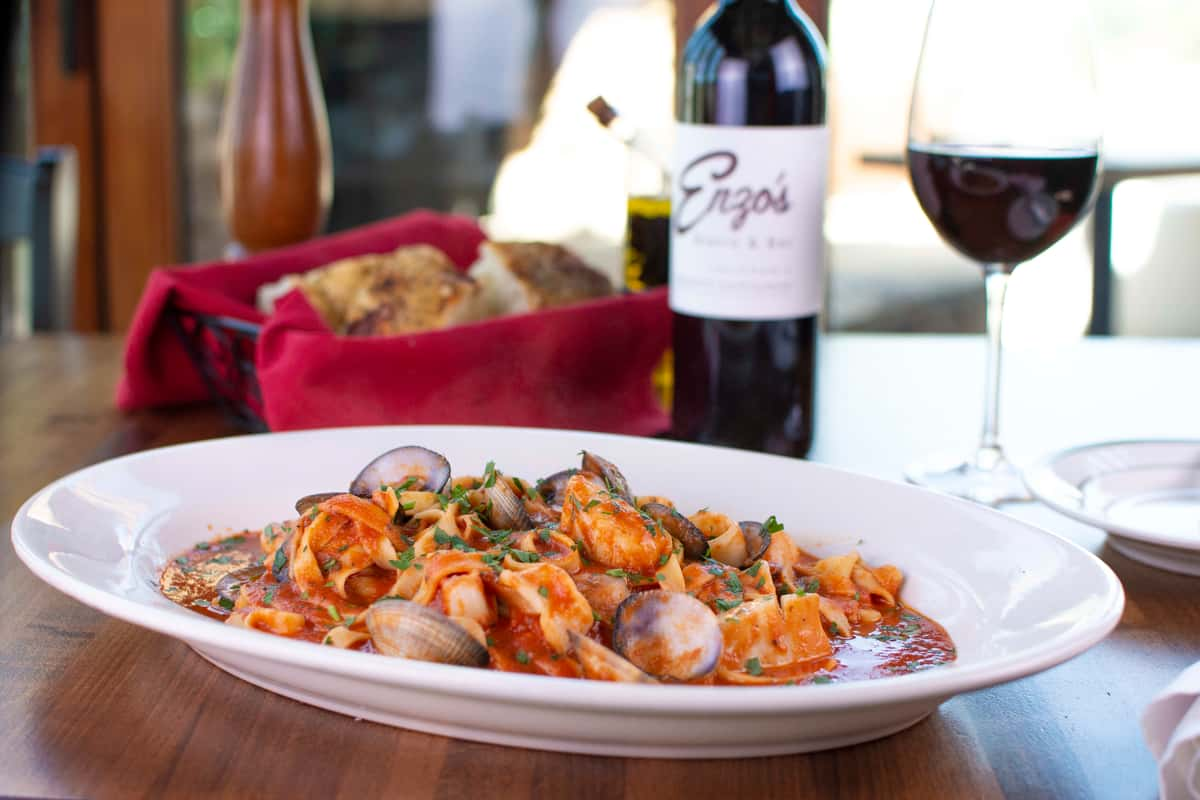 WINE & FOOD PAIRINGS
Enjoy a wine pairing with our Chef's suggested menus, that will compliment selected
Wine(s).
-Wine & Cheese Pairing
-Wine & Seafood Pairing
-Wine & Pasta Pairing
-Port Wines & Dessert Pairing
Ask our Catering & Events
Manager for a customized menu in advance.
SYNCHRINIZED SERVICE

Planning an elegant dinner for a special occasion?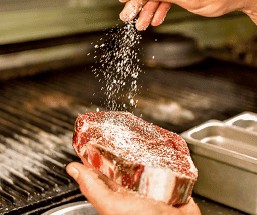 One of our many signature dishes is our Dry-Aged in-house Rib-Eye Steak, served with roasted garlic, basil whipped potatoes and Chef vegetables.
Enzo's private banquet room has an elegant atmosphere. You may begin your evening on the patio with cocktails, and appetizers, while enjoying the sound of our waterfall and cozy fire-place.
Catering and Banquet Service will provide you with ideas to compliment your dinner, adding floral, linen and entertainment.